Indoor v Outdoor Wedding
Over the next few blog posts we shall be exploring the benefits of Indoor V outdoor weddings. We are renowned for our ability to host a beautiful ceremony - both indoors and out. Read this first post to find out how Brecon wedding venues such as ours can host the ideal indoor wedding.
Take Out The Guesswork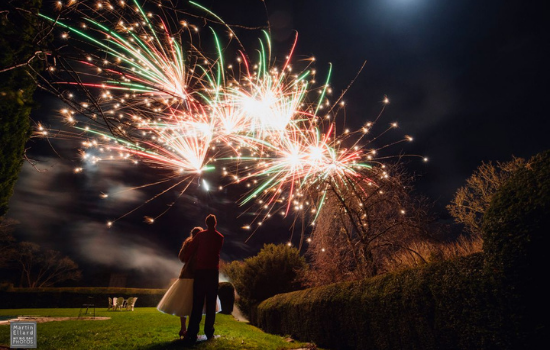 The weather may be unpredictable when you opt for an outdoor celebration but your wedding with Peterstone Court will be anything but. Expect a perfectly planned and perfectly executed ceremony with help from our expert wedding-coordinators. Perhaps the best thing about an indoor wedding is avoiding the guesswork trying to anticipate the weather forecast months or even years in advance. Our Pen y Fan Ballroom offers you the perfect balance - large bay windows and glass doors open out onto our beautiful terrace so you can experience the sunshine (if it shows its face) or stay inside the warm with natural daylight lighting up the room. No matter the weather, the team at Peterstone Court can always accommodate a magical ceremony.
Pen y Fan Ballroom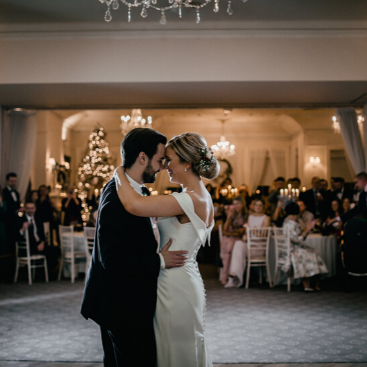 With capacity for up to 120 guests our Pen y Fan Room is ideal for a larger ceremony. Our romantic ballroom offers a magical space for you to add all your finishing touches - trust the expertise of Suzanne, and her team to truly personalise the space with your chosen colour scheme, floral choices and lighting preferences. We are here to offer our know-how should you prefer a little guidance or take a step back and let the happy couple take the reins - we're eager to accommodate every request we can.
Finishing Touches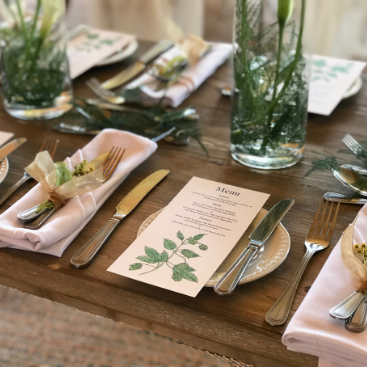 Dress our venue up (or down) as much as you like and make it yours - we cater to all types of bespoke requests so your wedding day can be just as unique as you are. We've touched on it above but thanks to our years of experience hosting wedding ceremonies we really have got the art of wedding planning and hosting down to a tee. It would only make sense then that our Brecon Beacons hotel would be eager to accommodate every request we can, whether that be in the form of seasonal centrepieces for your table, hosting your favourite Photographer, bespoke food choices or choosing a band to perfectly compliment your ceremony theme.
If you're searching for Brecon wedding venues to host your special day then look no further than Peterstone Court to make your dreams become a reality. To find out more about our wedding services contact us here and our Team will be pleased to help.